Infrared Helium-Neon Lasers
For over 20 years, REO optimized optics and unique laser designs enable the highest quality, most reliable and broadest line of Helium Neon laser available. These include 633 nm Red (standard and high power models), 543 nm Green, 594 nm Yellow, 612 nm Orange, 1.15, 1.52 micron or 3.39 micron Infrared or our Multi-Line and Frequency/Intensity Stabilized lasers.
The REO Infrared (IR) HeNe lasers line are available in TEM00 output mode with 500:1 linear polarization at:
1.15 micron
1.52 micron
3.39 micron
Dual line 633 nm/1.52 micron
Dual line 1.15/3.39 micron
CE compliant
When you need HeNe lasers renowned for their reliability, excellent lifetimes and resistance to retro-reflection…..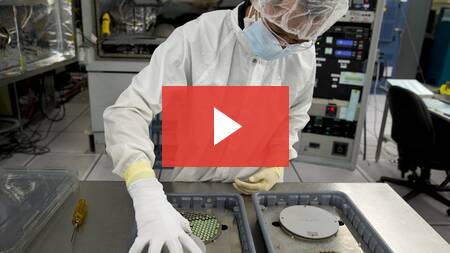 Thin Film Coating
Over 20 years ago, REO became the first company to commercially provide Ion Beam Sputtered (IBS) thin film coatings. Today, we have expanded our technology to produce the highest quality thin films performing a range of functions across the full optical spectrum from the deep UV (190nm) through the long wave IR (14um). With a total of 35 coating chambers in operation, REO's ability to produce the highest performance, lowest loss, most durable thin films across the spectrum is unmatched in the world.
Click to watch what REO coatings can do for you.
Learn More
Superpolishing
Substrate surfaces polished with roughness measuring less than 1A rms are availble from REO. "Superpolishing" refers to processes that are designed to produce surfaces featuring exceptionally low scattering of light throughout the UV to IR wavelength ranges. These superpolished surfaces often demonstrate surface scattering levels lower than 1ppm (wavelength dependent). In terms of surface roughness, this typically means surfaces with significantly less than 1A rms, integrated over spatial scales from approximately 1 micron to 100 microns. Superpolished surfaces may be flat or spherical with a radius of curvature as short as 20mm.
Learn More
Technologies
Our core production starts with optical polishing, includes super polishing, IBS coatings, broad focused metrology, including in house LDT and concludes with our active active assembly production. REO cutting edge technology enables the optimum manufacture of our products.
View All Technologies
Capabilities
Our team's experience and expertise spans optical fabrication, coating, testings, assembly, engineering, supply chain and project management.
View All Capabilities
Facilities
Our factory has been built and organized for optics, thin film coatings and assembly fabrication. Clean rooms, state of the art metrology and our laminar flow production areas for contamination controls are just the foundation of what we do to ensure excellence.
View All Facilities
Contact REO Today!
Call or fill out the form to have a REO representative contact you.


Call Now! 303.938.1960